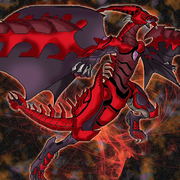 It's a Resonator Red Nova Deck. Witch uses the effects of Oracle of the Sun, Cyber Dragon and co. to special summon them and tuning them with a Lv.3 Resonator.
Card List
Edit
Here is an example for this deck (Based on my currect deck).
20 Monster cards | 14 Spell Cards | 6 Trap Cards
Monster Cards:
Spell Cards:

Trap Cards:
Extra Cards:
Ad blocker interference detected!
Wikia is a free-to-use site that makes money from advertising. We have a modified experience for viewers using ad blockers

Wikia is not accessible if you've made further modifications. Remove the custom ad blocker rule(s) and the page will load as expected.